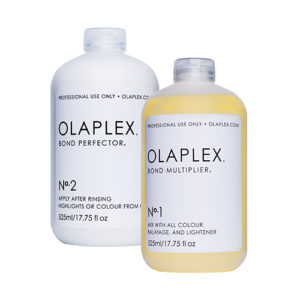 We are excited to announce that Olaplex will soon be available in all our salons. Olaplex is the worlds leading brand in "bonding" technology, This miracle product can be added to your normal hair colour, it will drastically reduce any damage and can actually repair previous damage! Olapex is particularly recommended for clients having highlights, balayage or platinum blonde.
Upgrading to include Olapex Step 1 in your colour formula will cast £23, and will include a free treatment (Step 2).
As your stylist of you have any questions!